Posted by
Dan

| Posted in Religion | Posted on 13-04-2012
6
While I'm sure my constant ranting is just as annoying as being woken up on your day off by someone at your door wanting to talk about Jesus, days like today serve as a good reminder of why I can't just shut up and mind my own business when it comes to religion.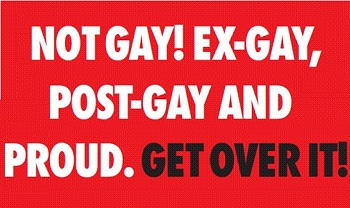 The first thing I saw when I checked the news today was this parody of the Stonewall "Some people are gay, get over it" bus ad campaign. While I had mixed feelings about the original campaign [Patrick Neylan gives  a good critique of Stonewall's marketing campaign here] I can safely say I prefer it to this poster, which was scheduled to go up on buses around London next week. The posters are funded by two conservative Christian groups that both support the idea of a "cure" for homosexuality.
This caused me to sigh a little, but I'm not hugely concerned about this: I'm a free speech advocate, and think these banners are little more than shouting matches between two sides. They're annoying, but not hatred-inducing. And by this evening the international outcry surrounding this poster prompted London mayor Boris Johnson to announce he's going to stop it going up. No doubt this will lead those who believe in its cause to feel suppressed and so strengthen their belief — perhaps creating a few homophobes in the process — but at least it'll give the rest of us less of a headache.
But the next item I read raised my blood temperature a little bit closer to boiling… Read the rest of this entry »